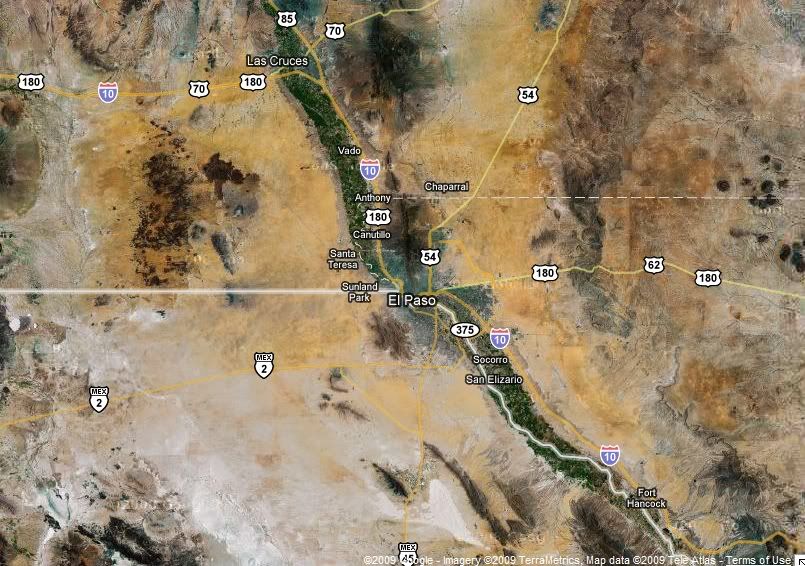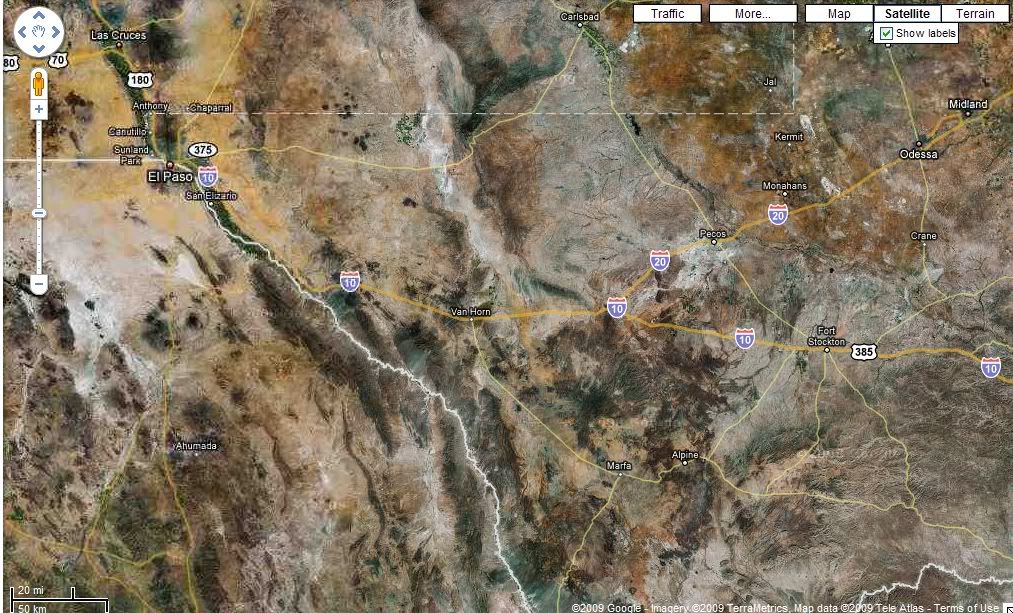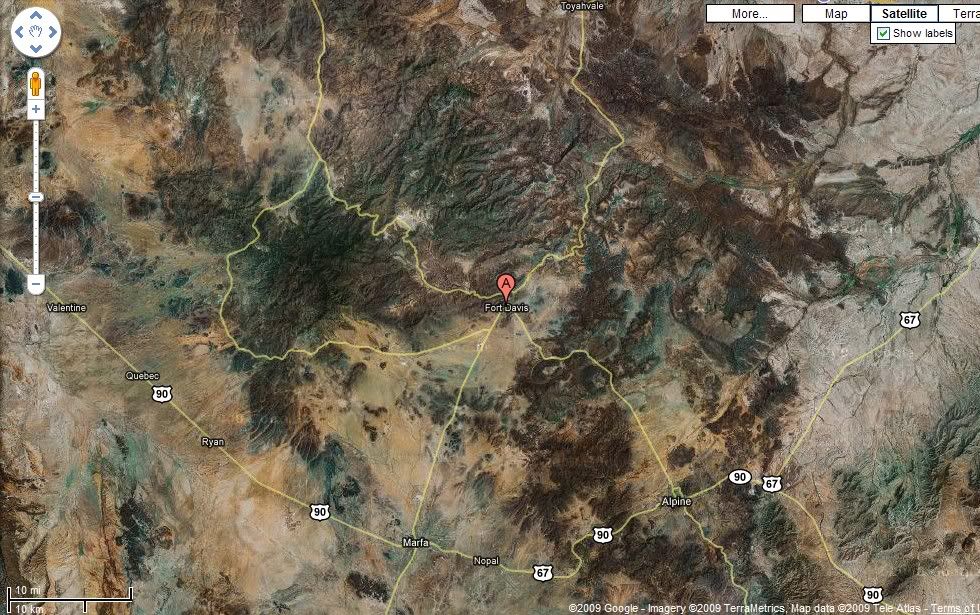 Ana Darcy Méndez's stories have taken her all over the world, but the maps above zero in on the area around her home base (at top, just south of Las Cruces, New Mexico, in the dark areas which are enormous groves of pecan trees in the Rio Grande River valley).
Distant Cousin: Recirculation
takes her to Mata Ortiz, a tiny Mexican town approximately where the leftmost Mex2 highway sign can be seen.
The second and third maps show West Texas venues from
Distant Cousin
and
Distant Cousin: Reincarnation
. Ana first came to earth and landed just to the northwest of Fort Davis, Texas (bottom map). The white area at the midpoint of that road is the McDonald Observatory, where Ana expected to be greeted by astronomers who would welcome her as the first human to return to the home planet. That did not happen, of course.
Ana has also driven from Alpine to El Paso and back several times. You can see the few towns along this 200+ mile distance: Valentine, Marfa, and Van Horn.
See more maps and photos from the venues in the books in the right column.